Jaw crusher has a wide range of applications, because of its size, feed particle size, material hardness is different, and the extrusion and impact force of the jaw plate is different. Our company uses high manganese steel and metamorphic high manganese steel to produce various specifications and models of jaw plate to meet the needs of different working conditions of jaw crusher.
The jaw crusher has the following spare parts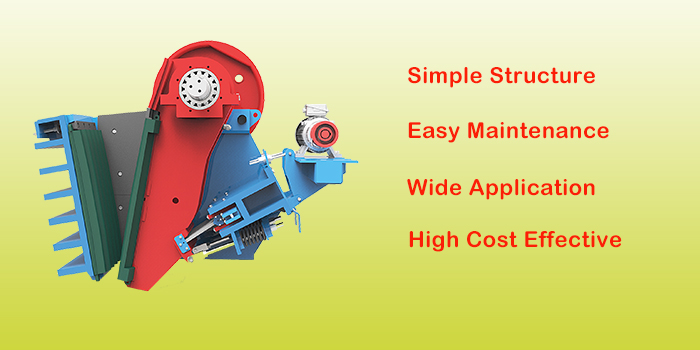 Jaw crusher spare part: jaw plate
Jaw plate introduction: The work part of jaw crusher is two jaw plates. One is the fixed jaw plate (fixed jaw), which is vertically fixed on the front wall of the body; the other is the movable jaw plate (moving jaw), which is inclined in position and forms a small crushing cavity (working cavity) with the fixed jaw plate.
Jaw crusher spare part: side guard plate
Luoyang Dahua side guard plate has the advantages of simple structure, convenient installation and debugging, excellent tensile strength and toughness, and it will not deform when it is affected by large impact force. It effectively ensures the safety of the crusher, the production cost is low, and is suitable for large-scale production.
Jaw crusher spar part: bracket plate
The bracket plate of jaw crusher is a cast-iron piece with precise calculation, which is used to adjust the size of discharge port and compensate for the wear between the jaw plate, bracket plate and bracket pad. It is not only a force transmission component, but also an insurance part of the crusher.
Luoyang Dahua has more than 30 years experience in manufacturing crusher, grinder mill, sand washer, mobile crusher and so on. The products are sold to France, Russia, Japan, Indonesia and other 20 countries. If you want to know more, please visit: www.lydhcrusher.com.
Jaw Crusher Spare Parts
原文地址:https://www.cnblogs.com/dahuacrusher/p/14472900.html